At Montrose Mazda of Cleveland, we understand that being a parent is hard work. However, we also know the payoff makes it all worth it and that parents will do whatever it takes to keep their kids safe and happy.
That's why we want to remind drivers in the Cleveland, Bedford, and Lorain areas to practice child care safety. Check out our six tips for how to practice safe driving when your kids are in the car.  
1. Review Car Safety Ratings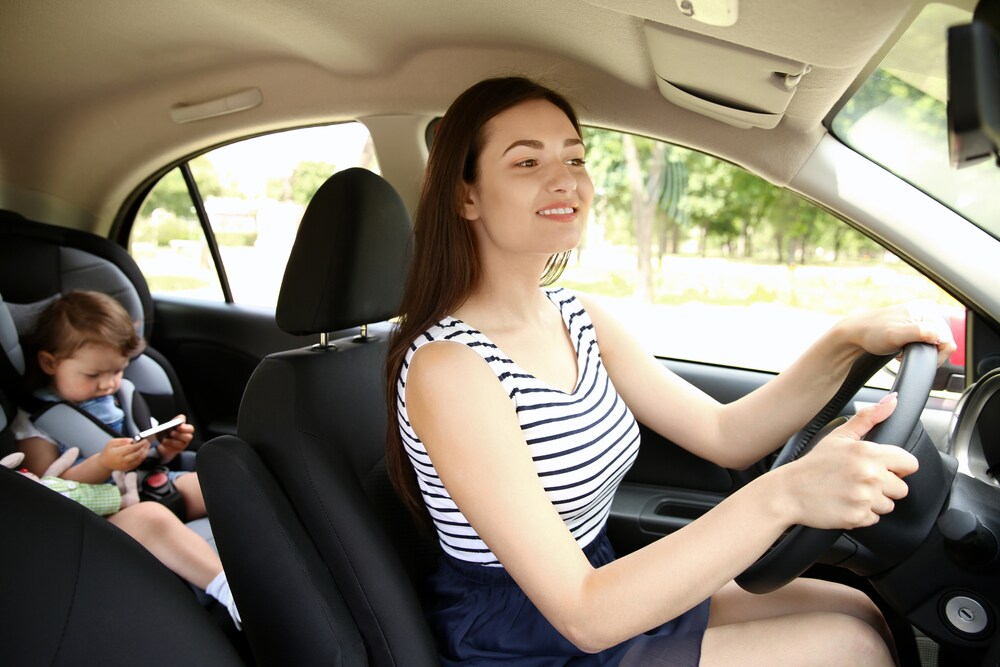 If you're shopping for a new car for you and your family, it's a good idea to check out websites like the National Highway Traffic Safety Administration (NHTSA) and the Insurance Institute for Highway Safety (IIHS) for crash test ratings.
The IIHS also reviews crash mitigation technologies, as well as how easy it is to use the Lower Anchors and Tethers for Children (LATCH) system when installing a child's safety seat.
2. Properly Install Your Safety Seat
All children under 57 inches tall should be in a safety seat of some kind, whether that's an infant seat, convertible seat, or a booster. Do your research to make sure you're using the right one for your child's height, weight, and age. You can have it inspected and professionally installed at most state inspection stations to ensure that it's safe and secure.
Even with a booster or safety seat, remember that all kids under the age of 12 should sit in the back seat.
3. Get Everyone Buckled In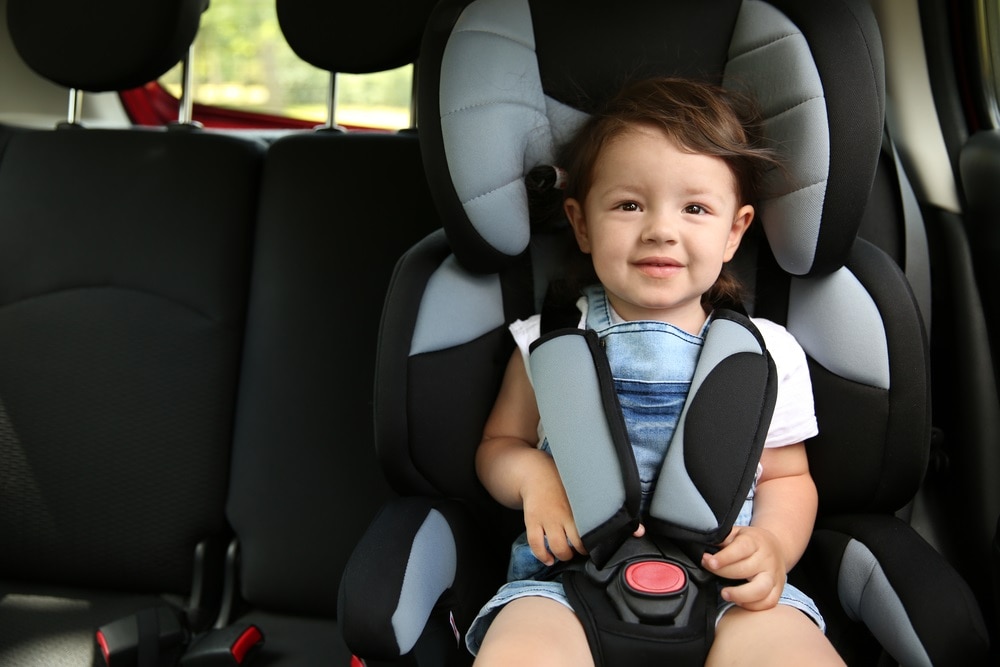 For kids no longer in safety seats, make it clear that you won't drive away until everyone is securely buckled in. Not only will this keep your kids safe in the moment, but it'll also help instill good habits for car safety.
4. Don't Drive Drowsy
It'll be no surprise to you that new parents don't get much sleep. In fact, they tend to sleep approximately five hours a night. Remember that a sleep deficit slows your reaction time and can even cause you to fall into microsleep behind the wheel. Before you get in the car to run errands with your kid, ask yourself if you're too drowsy to drive.
5. Face Forward at All Times
When you're driving with kids in the car, you play the double role of caretaker and driver, which is a lot to juggle. In these instances, it can be common for parents to occasionally turn around to give their kids items like toys, games, snacks, and tissues. However, this can be very dangerous.
Even though your eyes will be off the road for only a few seconds, a lot can happen in a few seconds while driving a car. For better car safety, have all the essentials where the kids can reach them. This includes a designated trash bag.
6. Keep Your Phone on Silent
We know that parents have a lot to accomplish during any given day, so it can be temping to use that time you're stuck in traffic to answer a text or respond to a phone call. However, texting and driving, even at a stop light, is not safe for anyone, especially those with kids in the back seat.
Instead, turn your phone on silent to avoid being distracted or tempted by notifications. If you really need to take or make a call, do so hands-free by connecting your phone to your car's infotainment system via Bluetooth® or an AUX cable.
Let's Talk Child Car Safety
Hopefully, our tips were a helpful reminder of how to practice car safety while out on the Lorain, Bedford, and Cleveland area roadways. If you have any questions or want to know more about Mazda safety ratings or hands-free phone connectivity, contact the team at Montrose Mazda of Cleveland and we'll be happy to help you out.
Sources:
https://www.consumerreports.org/cars-tips-for-safe-driving-with-kids/
https://www.consumerreports.org/cro/car-seats/buying-guide/index.htm
https://www.parents.com/parenting/better-parenting/advice/new-mom-driving-safety/