At Montrose Mazda of Cleveland, we have many drivers around the Lorain and Bedford areas ask us questions like, where can I get brake service near me? When they do, we're always happy to tell them about our state-of-the-art service center, where they can go for all their routine maintenance needs.
We strive to be the greater Cleveland area's go-to resource for any service questions, so we put together this guide of brake service FAQs in which we'll discuss some of the topics we're asked about most often.
How Often Should I Schedule Brake Service near Me?
You should schedule brake service every 50,000 miles, which is roughly every two to three years for the average driver. However, depending on your driving technique, average mileage, traffic conditions, and brake quality, you may need to schedule service more frequently.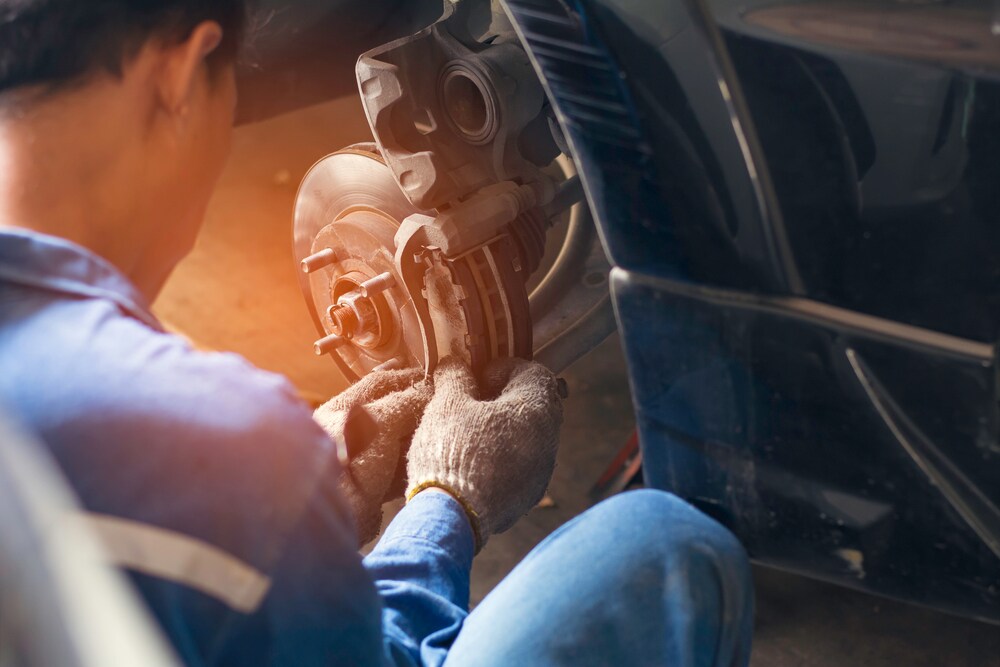 It's a good idea to have your brakes checked with every oil change. This way, you can be sure your brakes are being inspected several times a year, which will allow your service technician to catch any potential issues early on.
How Can I Make My Brakes Last Longer?
If you want to prolong the time between brake service appointments, there are four simple things you can do that may help:
1. Practice Slow and Steady Braking
Frequent heavy or emergency braking can take a toll on your brakes and wear out your brake pads faster. Always practice safe driving techniques and leave plenty of space between the car in front of you to allow yourself plenty of time to react and slow down.
2. Used Sturdy Brake Pad Materials
Softer brake pad compounds tend to wear down much faster than harder ones. Opt for ceramic brake pads over organic or metallic ones.
3. Limit Towing
It takes a lot of energy to brake when towing a trailer, which can cause extra wear and tear on your braking system. If you can't limit towing, try to use engine braking where possible to slow your vehicle when possible.
4. Stick to the Highway
City driving tends to involve a lot of stop-and-go traffic that can take a toll on your brakes. Drivers who spend more time cruising the highway will likely experience a longer brake life.
How Do I Know I Need Brake Service?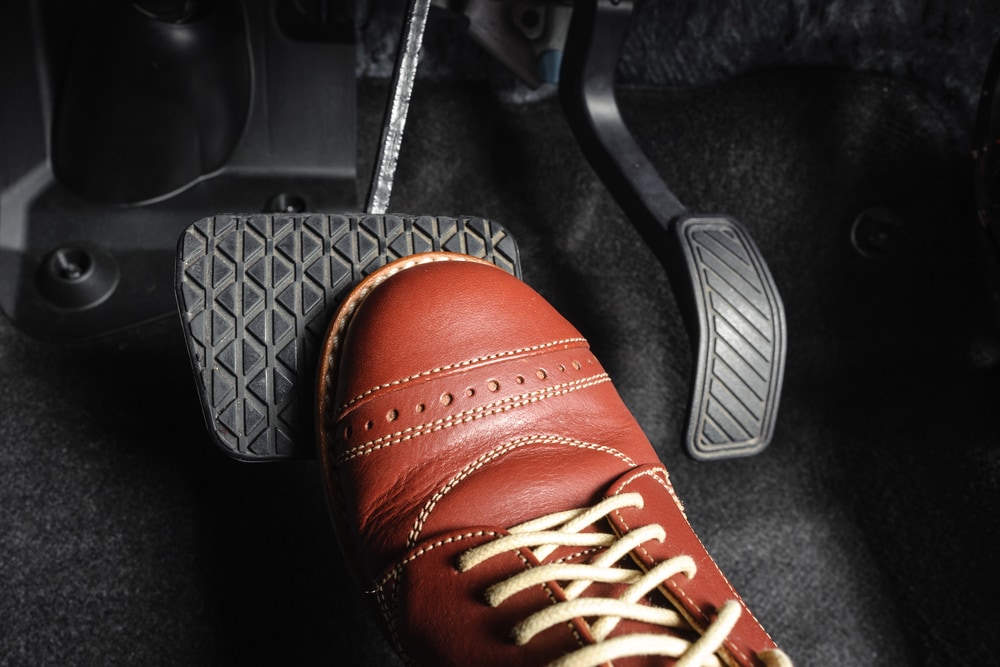 While we recommend having your brakes checked every time you stop by for an oil change, it's also a good idea to look for signs from your car that you should stop by for service sooner. Pay attention for the following symptoms:
Brake squeaking when not applying the brakes 
A constant clicking noise 
Longer brake times or brake fade  
Pulling slightly to one side when braking  
Brake pedal vibrates when pressed
If you notice anything we listed above, contact us at Montrose Mazda of Cleveland to make an appointment. Try to avoid driving until you've received a proper diagnosis from a factory-certified technician.
Schedule Brake Service near You
When you're due for brake service, our nearby dealership can help. The technicians at or on-site service center are factory-trained and have years of experience helping Bedford and Lorain area drivers with their maintenance needs.
Drivers in the greater Cleveland area can contact Montrose Mazda of Cleveland to make an appointment today!