When it comes time to buy a new or used car, there are two routes you can take. You can either go through traditional financing, or you can work with a Buy Here, Pay Here dealership.
Either one could be appealing to drivers in the Cleveland, Bedford, and Lorain areas. We'll tell you all about Buy Here, Pay Here, and why it may not be beneficial to you.
Read through the information below, and contact us at Montrose Mazda of Cleveland if you have any questions.
Buy Here, Pay Here Bedford, OH
What Is Buy Here, Pay Here?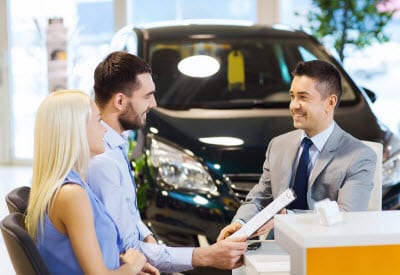 Buy Here, Pay Here (BHPH) is when you get a loan and make payments on it at the same dealership that you bought the car. In other words, rather than making payments through a bank or lender, the car dealership acts as the finance company.
It's usually for people who have bad or no credit. Plus, you typically don't have to put much money down initially-it could be as low as $500.
Why BHPH Might Not Be for You
While going through a BHPH dealer may sound appealing, it could actually have many drawbacks.
For instance, with a typical auto loan, you usually mail in your monthly payments or make them online. However, with BHPH, you may be required to make weekly or bi-weekly trips to the dealership to pay in person.
It's no surprise that most people are too busy to visit a dealership every week or so to make car payments. But, unfortunately, it you miss a payment, you could risk getting your vehicle repossessed.
Furthermore, the interest rates on loans from dealerships can be much higher than those from banks or other auto lenders. Plus, there's a bigger risk of borrowing more than the vehicle is actually worth. Auto lenders typically limit the amount they'll lend for a vehicle purchase based on its value. However, a BHPH dealership may not do that. As a result, you could be paying thousands of dollars more than the car's value.
Working with Our Finance Experts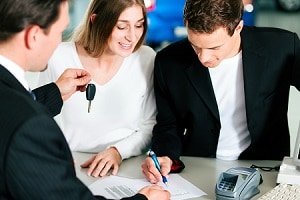 Another point worth mentioning is that loans taken out through the Buy Here, Pay Here process may not actually help build credit. We mentioned before that BHPH is usually for people with bad or no credit. The dealership may not report your payments to one of the major credit bureaus. This means that even if you keep up with your payments, your credit history may not see the benefits.
However, when you work with our finance center, we'll get you an auto loan through one of the local banks or lenders that we usually work with. This way, regardless of your credit history, you'll work your way up to having great credit, which will help with any potential purchases in the future.
Finance Your Car Through Montrose Today
At the Montrose Mazda of Cleveland Finance Center, we'll get customers like you financing options that you can feel confident about. This way, you'll get an impressive vehicle and will be able to effectively build your credit.
If you live near Cleveland, Bedford, or Lorain, don't wait. Contact us today to begin the car buying process!