Given the growth of driver-assistance technology in modern vehicles, many around Cleveland, Bedford, and Lorain may be asking themselves, how does a hand brake work? If you continue reading, you'll get a better idea of how the hand brake works, what its primary function is, and a few signs to watch out for that suggest your hand brake isn't properly functioning.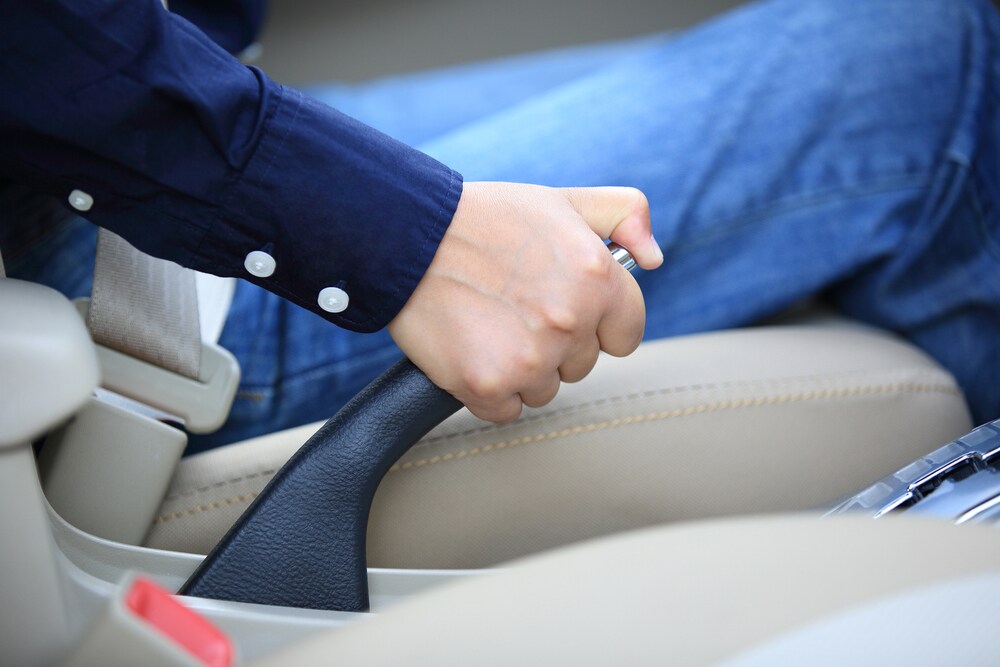 Montrose Mazda of Cleveland is always happy to keep those in the local community informed about automotive practices. So, if you have any additional questions, don't hesitate to contact our staff!
How Exactly Does a Hand Brake Work?
The hand brake works with a car's braking system in a different fashion than the brake pedal and affords the driver a more immediate and resolute response.
The hand brake itself is a lever in the front of the vehicle that attaches to a mechanical braking system. This system will actually bypass the hydraulic system that your brake pedal utilizes.
As you pull the handbrake, a corkscrew will force itself against a prominent piston to begin deceleration. Typically, this corkscrew would press against the piston through the hydraulic system attached to your brake pedal.
Essentially, the hand brake serves as a shortcut for applying pressure to a particular piston that ultimately brings your vehicle to a speedy halt.
Using the Hand Brake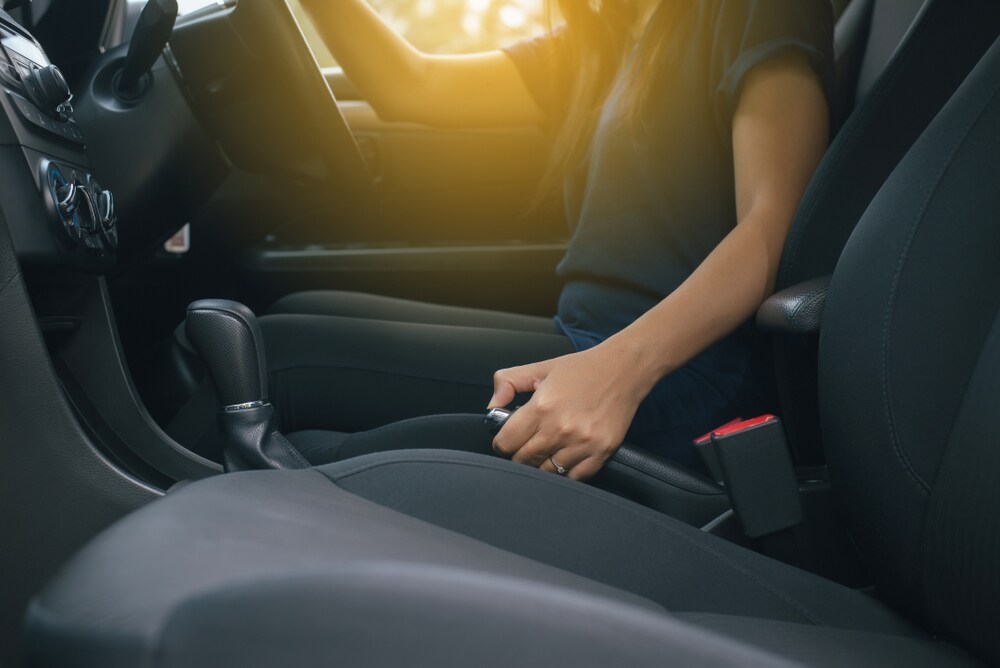 The immediacy of the hand brake makes it a highly valuable asset while behind the wheel, but repeated use of the hand brake while moving can damage your car's brake system.
Truly, the hand brake is best saved for emergencies. While it proves highly effective in slowing the vehicle, it can cause lingering wear on your brakes, reducing consistency and overall responsiveness.
Outside of using the brake handle during emergency high-speed maneuvers, it is also a very effective way to ensure your vehicle doesn't move while parked. This is perhaps the most appropriate job for your hand brake, as it'll keep your vehicle sturdy and stable even if you park on a steep incline or decline. Before using your vehicle again, you simply need to release the parking brake manually.
Signs Your Hand Brake Needs to be Inspected
There are a few noticeable signs that suggest your hand brake isn't properly functioning. If any of the following signs describe your vehicle's hand brake, it's best to stop into the shop and have a certified technician inspect the model.
For starters, something's up if your hand brake isn't properly holding the vehicle while parked. The vehicle should be highly sturdy, with no swaying or moving whatsoever.
Another straightforward way to tell your hand brake isn't working is if you see the brake light appear on your dashboard.
Understand the Purpose of Your Hand Brake
Understanding the various parts of your vehicle will help you move more confidently along the streets of Lorain, Bedford, and Cleveland. If you have further questions about your hand brake or perhaps need your hand brake to be inspected at our service center to ensure its functioning properly, reach out to the Montrose Mazda of Cleveland staff!