At Montrose Mazda of Cleveland, many drivers in the greater Cleveland area ask our service center important questions regarding how often they should be rotating their tires. To answer this, our team put together this guide in which we'll also explore other tire rotation-related questions. Contact us for more information!
How Often You Should Get a Tire Rotation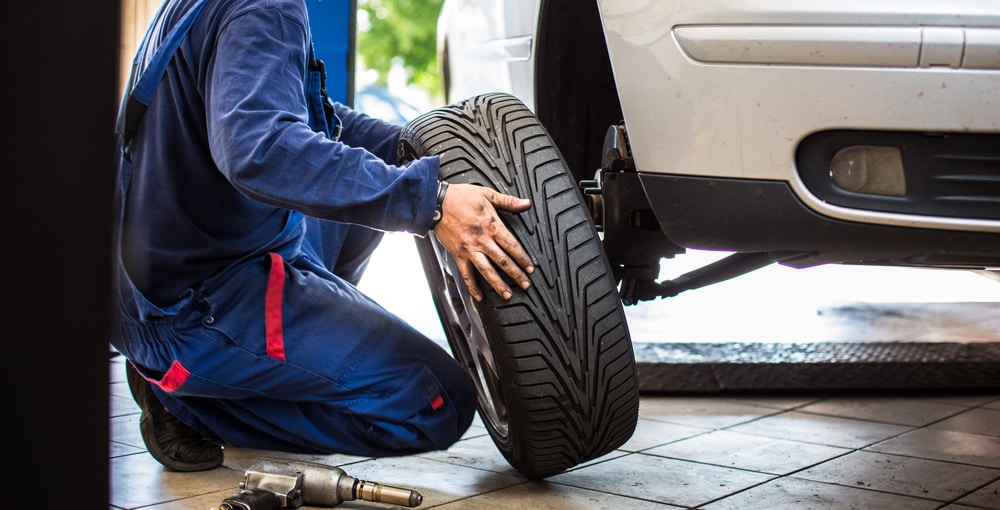 You should rotate your tires approximately every 5,000-7,500 miles. This tends to be around once every six months for the average driver. To ensure that your car is receiving the appropriate care and maintenance, it's a good idea to request a tire rotation with every oil change. Doing so makes this already-quick service even more convenient since you'll already be at the service center anyway.
What is a Tire Rotation?
A tire rotation is exactly what it sounds like: moving your tires from one position on your car to another. Often this means moving the front wheels to the back and the back wheels to the front.
If your car operates in front-wheel drive (FWD), your rear tires will be switched with the front ones and may also change positions between the left and right side of the car. In the end, the tire that was originally on the back-right wheel will be on the front-left one. For rear-wheel drive (RWD) and 4-wheel drive (4WD) cars, it's the opposite: Your front tires will switch sides as they move to the back.
Why do I Need a Tire Rotation?
Rotating your tires helps you wear them down evenly. Performing regular tire rotations can help to prolong the life of your tires and maximize your fuel economy, saving you some money and hassle in the long run.
You also need to rotate your tires because when you drive, you apply power to your wheels unevenly. A FWD car, for example, uses its front wheels for acceleration and steering, causing those tires to wear out much faster than the rear tires. This decreases their tread depth which can affect handling and stopping capabilities.
What are Signs You Need a Tire Rotation?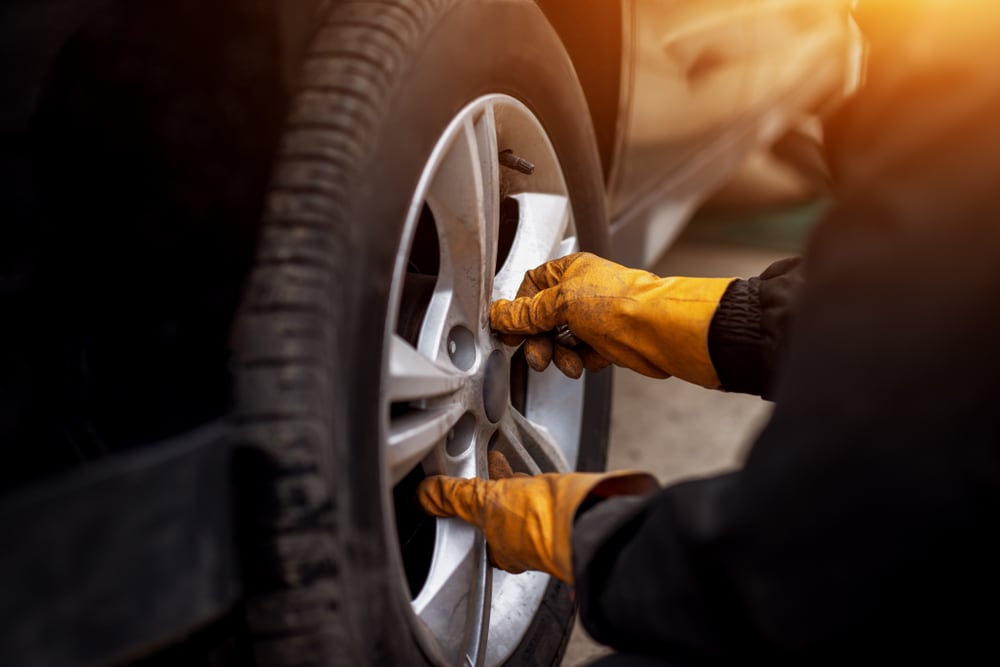 While it's best to rotate your tires regularly, sometimes road conditions or driving habits can cause your tires to wear faster than usual. Thus, it's a good idea to look out for these three signs that you're overdue for a tire rotation:
Uneven wear between tires
Vibrations at speeds of 45 MPH and higher
Pressure loss in certain tires
If you notice any of these in your car, make an appointment with your nearest service center to have your tires rotated as soon as possible. You can still drive your car in the meantime, but avoid any aggressive maneuvers or low-traction conditions like rain or snow.
Where Can I Get My Tires Rotated?
While it's possible to perform a tire rotation by yourself with the appropriate equipment, it's best to let a factory-trained and -certified technician at your local dealership handle the procedure. They're knowledgeable about your specific model and can ensure that they're performing the right rotational pattern for balanced wear.
If you're due for a tire rotation or have more questions about how often you should rotate your tires, contact the team at Montrose Mazda of Cleveland. Drivers around Cleveland, Bedford, Lorain, and other local neighborhoods can contact us to make a service appointment today!