We've all been there-driving around in the Cleveland, Bedford, or Lorain areas in your Mazda vehicle when suddenly, a light pops up on the dashboard. While this means that your Mazda is working hard to keep you safe and your vehicle running smoothly, you might be wondering what each of these little symbols mean.
Fortunately, our dashboard light guides can help! To give you all you need to know in one place, our team at Montrose Mazda of Cleveland has put together these dashboard light guides for some of our Mazda vehicles. Give our service center a call to schedule your appointment today!
Mazda MX 5 Miata Dashboard Lights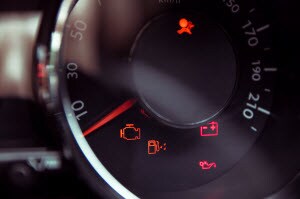 What's a Dashboard Light Guide?
We thought you'd never ask. Your Mazda vehicle is programmed to warn you when there is a system malfunction, alert you of a potential collision, or remind you of something as simple as fastening your safety belt.
Our dashboard light guides will inform you of the warning and indicator lights you might see pop up from time to time. We'll describe the symbol, along with its level of severity, and what you should do if it appears while you're driving.
What Are Some Common Warning and Indicator Lights?
The lights that appear may vary between models. They also depend on what the vehicle is trying to tell you. However, some common warning and indicator lights include:
An alert that there is a malfunction with the braking system
An indicator that your fuel levels are low
A safety belt reminder
An assistance feature alert, such as Blind Spot Monitoring or Lane Departure Warning
In our dashboard light guides, you'll see the dashboard light guides specific to each model, so you can find yours and have the correct guide right at your fingertips.
Find Your Mazda's Dashboard Light Guide
To find your specific model's dashboard light guide, simply look for it on this page, click the link, and you'll be all set!
In the meantime, if you have any other questions or concerns regarding your Mazda vehicle, feel free to contact us today!