The Mazda6 gets an EPA-estimated 23-26 miles per gallon in the city and 31-35 miles per gallon on the highway.1 With a 16.4-gallon tank, this can get you pretty far around Cleveland between fill-ups under the right conditions. However, what exactly are those conditions and what factors influence the Mazda6 miles per gallon numbers?
Those are the questions we wanted to answer for drivers in the Bedford and Lorain areas, so the team at Montrose Mazda of Cleveland put together this review, in which we'll cover this sedan's fuel economy and how to get the most out of every tank of gas. When it's time to fill up, your Mazda6 will notify you with its dashboard lights.
Mazda6 Miles per Gallon: Transmission Options
The Mazda6 gives drivers two different transmissions to choose from, each of which offer slightly different miles per gallon ratings.
If you want a sportier experience and complete control over your shifting, you'll probably like the SKYACTIV®-MT 6-speed manual transmission that comes standard on the base trim. This transmission will get you an EPA-estimated fuel economy of 24 MPG city and 33 MPG highway.1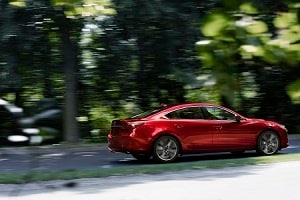 If you're interested in maximizing your efficiency and optimizing your performance, you can also opt for the available SKYACTIV®-Drive 6-speed automatic transmission. This transmission gets you an EPA-estimated fuel economy range of 23-26 MPG city and 31-35 MPG highway, depending on your engine.1
What's great about this transmission is that you don't have to miss out on the sportiness or control of the manual by choosing it. It comes with a manual shift mode that allows you to shift on-demand when necessary. It also makes a sport mode available for quicker acceleration and faster response times.
Mazda6 Engines and Fuel Economy
Another factor to consider when thinking about the Mazda6 MPG ratings is the engine. This sedan makes three engine options available.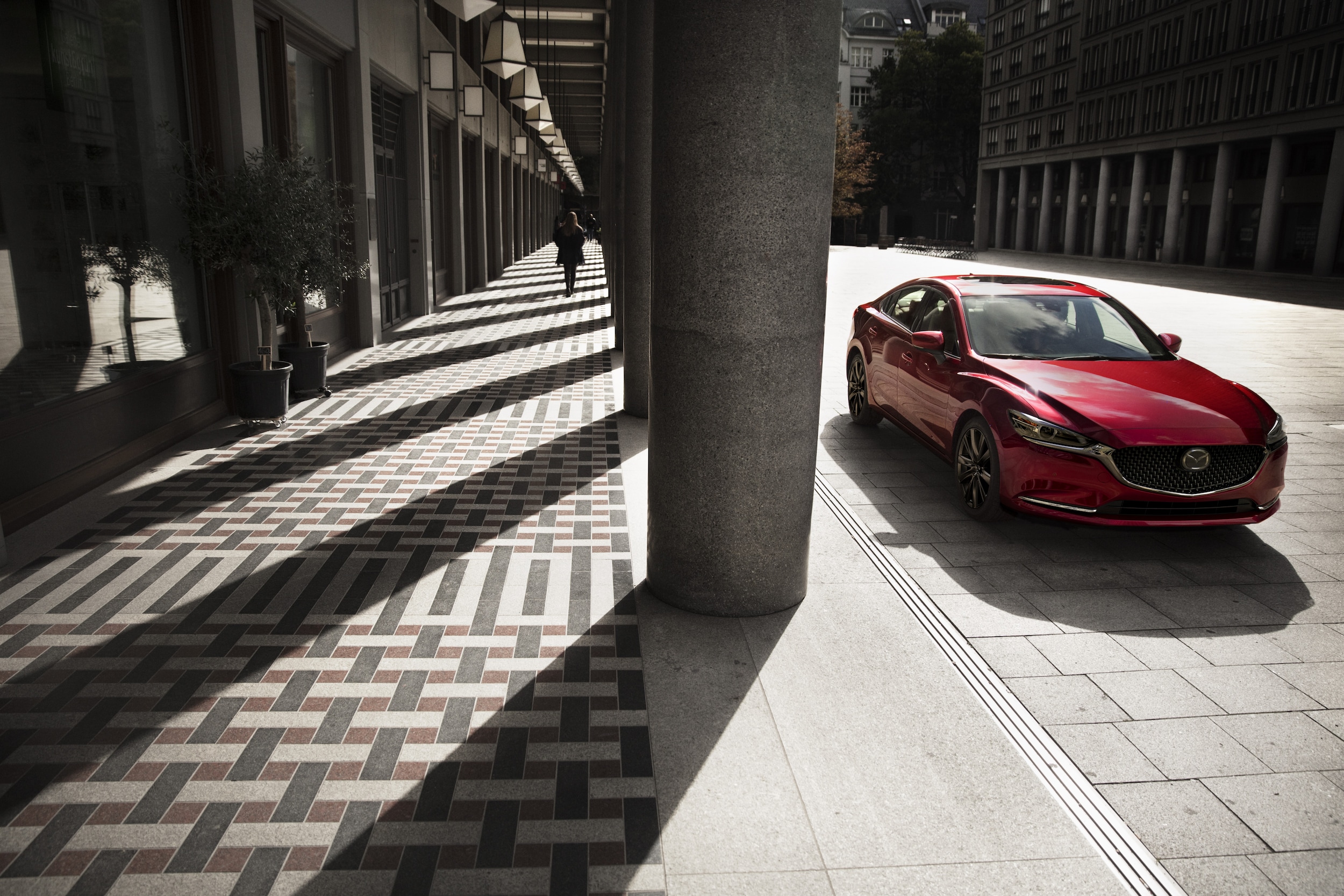 To get the highest fuel economy, choose the standard SKYACTIV®-G 2.5L I-4 engine that delivers 187 horsepower and 186 lb-ft of torque. When paired with the automatic transmission, this engine gets an EPA-estimated fuel economy of 26 MPG city and 35 MPG highway.1
It's able to keep its miles per gallon number so high because it features cylinder deactivation, which allows it to operate with just two of its four cylinders during smooth highway driving. Essentially, this technology allows your engine to take a break so it's not working harder than it has to, thereby increasing your fuel efficiency.
This engine is also available with the manual transmission, but it won't include the cylinder deactivation technology. With this configuration, you'll get an EPA-estimated fuel economy of 24 MPG city and 33 MPG highway.1
A final engine option is available for drivers who want a powerful driving experience. This is the SKYACTIV®-G Dynamic Pressure Turbo I-4 engine that generates up to 250 horsepower and 310 lb-ft of torque.2 It's only available with an automatic transmission and achieves an EPA-estimated fuel economy of 23 MPG city and 31 MPG highway.1
Learn More About the Mazda6 MPG
If you have any other questions about how to get the most out of your Mazda6 miles per gallon ratings while driving around Cleveland, come to Montrose Mazda of Cleveland near Bedford and Lorain. We'll walk you through some of the features we covered here and even get you behind the wheel to take this sedan for a spin.
Contact us to test drive the Mazda6 today!
1 EPA estimated mileage. Actual results will vary.
2 250 HP with 93 octane fuel. 227 HP with 87 octane fuel.