Are you looking for quality tire repair in the Cleveland, Bedford, and Lorain areas? From minor repairs to total replacements, and everything in between to include rotations and balances, Montrose Mazda of Cleveland is ready to be your one-stop-shop when it comes to your tires. Read below to find out more about our Mazda tire center.
As you're reading along, if you have any questions about our tire repair services or any other services we offer, feel free to contact us.
How Often Should I Rotate My Tires?
Skilled and Experienced Technicians
When you bring your Mazda into our Cleveland, OH, service center, you can be sure your tires will be getting the proper care and attention they deserve from start to finish. That's because every one of our technicians are factory-trained and -certified. This means they have the experience and know-how to get you back on the road in no time with safe, dependable, and high-performing tires.
The Right Tires for Your Mazda
The goal of our service center is to ensure your Mazda is running on tires that are ideally matched for it. You can be confident we have the recommended tires for your specific model.
Tire Repair Warning Signs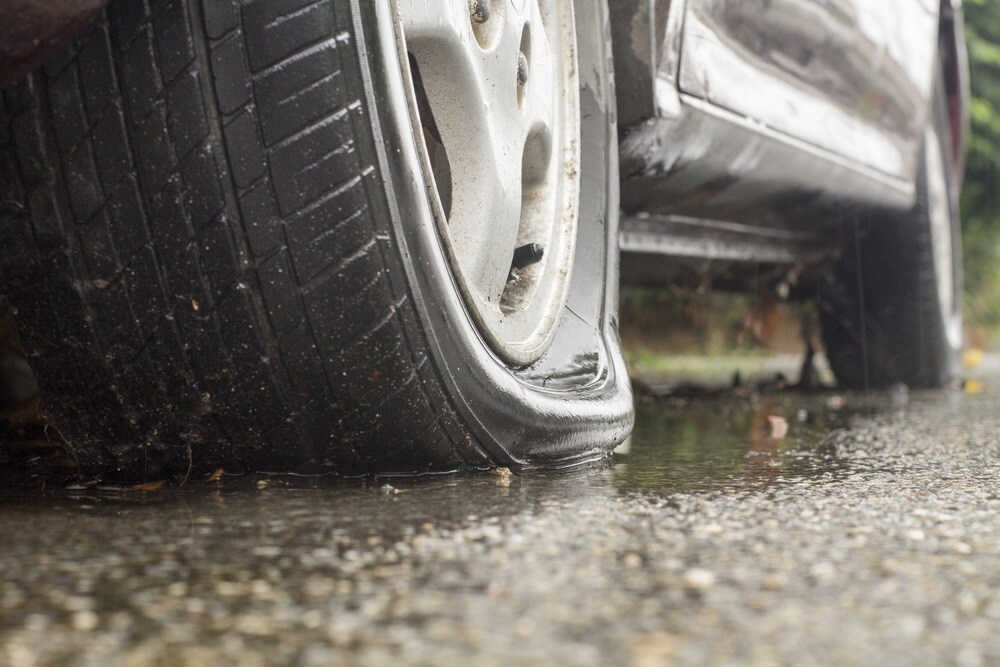 It's always a good idea to keep an eye out for a few key warning signs that your tires need to be repaired, rotated, or replaced. We recommend you perform a regular, brief inspection of your tires to ensure they're in proper working order. Here's what to watch for:
Air pressure. Remember to make sure your tires are at the recommended air pressure levels. Consult your owner's manual to find out what those levels are. Having too much or too little air will adversely affect tire wear. For example, having too much air will result in excessive wear in the middle of the tread. If there's not enough air, you'll see the wear primarily on the sides. Tires with the right amount of air will exhibit evenly spread-out wear and tear. 
Uneven Wear. Be sure to have your tires looked at if you're noticing uneven wear. It could simply be that it's time to have them rotated.
Showing Extreme Age. If, during your regular checks you see any separation of the tread from the rest of the tire, cracking, or swelling anywhere on the tire, you should have the tire or tires replaced immediately.
Schedule Your Tire Repair Today in Cleveland OH
During your regular drives around Cleveland, Bedford, and Lorain, if you suddenly have any issues with your tires and think you need a tire repair, we'd be happy to take a look. Also, if you'd like to have them rotated or it's time for a set of new ones, simply contact Montrose Mazda of Cleveland to schedule your appointment.