When you're due for a tire rotation in the greater Cleveland area, the service center team at Montrose Mazda of Cleveland is here to help. In fact, we perform this service daily for Bedford and Lorain area drivers!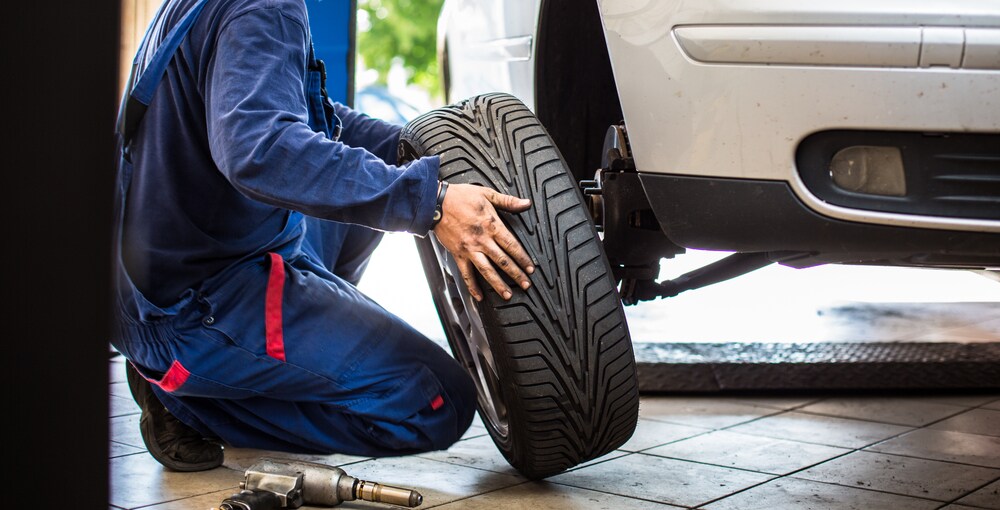 Here, we'll provide you with a brief overview of this service, such as:
What a tire rotation is
Why you need regular tire rotations
How often you should rotate your tires
Where you can go for this service
If you have any additional questions or would like to have your tires rotated, contact us today!
What Is It?
A tire rotation is a simple procedure that moves your tires from one wheel to a different one-usually moving the front tires to the back and the back tires to the front. The pattern will vary depending on your car's drivetrain:
Front-Wheel Drive (FWD) Vehicles: The front tires usually move to the back wheels without changing sides. The rear tires move to the front wheels and switch sides, so the tire that was on the rear-left wheel is now on the front-right.
4-Wheel Drive (4WD) and Rear-Wheel Drive (RWD) Vehicles: Your rear tires usually move to the front without changing sides. The front tires move to the back wheels and switch between the left-and-right sides of the car. So, the tire that was on the front-right side of the car is now on the rear-left side.
Why You Need to Rotate Your Tires
By taking the time to rotate your tires, you'll allow them to wear down evenly. This can prolong their lifespan, meaning you'll have to buy new tires less often.
It also has a ripple effect, often allowing for optimal drivetrain operation, better traction, safer winter driving, and a decreased likelihood of hydroplaning in the rain. Rotating your tires can even make your car more fuel-efficient, saving you time at the pump.
How Often?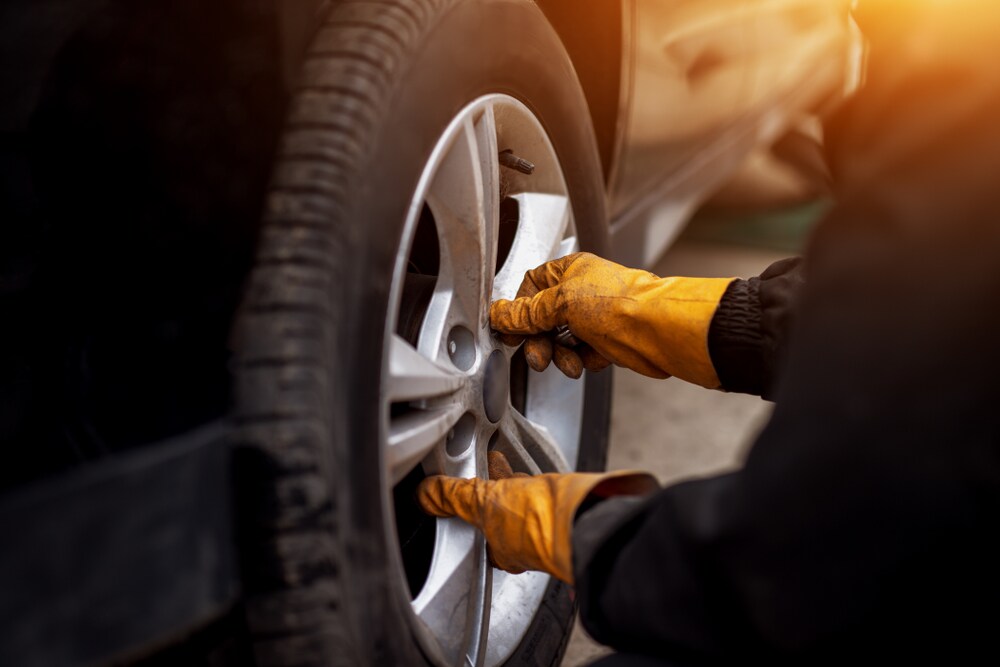 The general rule for how often you should get this routine maintenance is every 5,000 to 7,500 miles. For the average driver, this is approximately every six months or so. To be safe, we recommend requesting a tire rotation with every oil change.
Sometimes, however, roadway conditions and driving behaviors can cause faster-than-normal wear on your tires, so keep an eye out for signs that your tires are due for a rotation:
Uneven wear between tires 
Vibrations at speeds of 45 MPH and higher 
Frequent pressure loss in certain tires
If you don't remember the last time you had your tires rotated, chances are you're due, so contact your nearest service center to schedule your appointment.
Where to Get a Tire Rotation
A tire rotation is a fairly easy procedure and is one you can even perform at home. However, this requires the appropriate equipment, so it's safest to let an experienced technician at your local Mazda dealership perform this service for you.
Service center technicians perform this service daily, so they have the experience necessary to do so correctly and efficiently. The service center team at your dealership is also specifically trained on your make and model and will be aware of the best rotational patterns for optimal performance and even wear.
Plus, if your tires are worn out and need to be replaced, dealerships often have a tire center on-site and can help you pick out a new set with the proper size and performance indicators for your car.
Schedule a Service Appointment
If you're a driver in the greater Cleveland area, the team at Montrose Mazda of Cleveland will be happy to help you schedule your next tire rotation. Simply give us a call or use our convenient online portal and we'll set up your next appointment.
Bedford, Lorain, and other local area drivers can contact us to schedule a service appointment today!