By scheduling regular oil changes for your car, you'll keep your engine in top-notch shape so that it can continue to perform at its best along the roads of Cleveland, Bedford, and Lorain. That's why it's so important to stay in-the-know about when to get an oil change.
Fortunately, the team of automotive professionals at Montrose Mazda of Cleveland is here to answer any question you may have about your engine's health, including when to get an oil change. Thanks to the tips found in this informative guide, you'll maintain your car's performance for the road ahead.
When to Get an Oil Change
Most service professionals recommend scheduling an oil change for your vehicle after every 5,000 to 7,500 miles. With routine oil replacements, you'll prevent dirt, debris, and other particles from building up inside the motor and hampering the smooth performance of your automobile.
There are some exceptions, however, to this general recommendation. For example, if you typically drive in extremely hot or cold climates or tow heavy equipment, you may want to consider seeking out oil change appointments more frequently, about every 3,000 miles or sooner.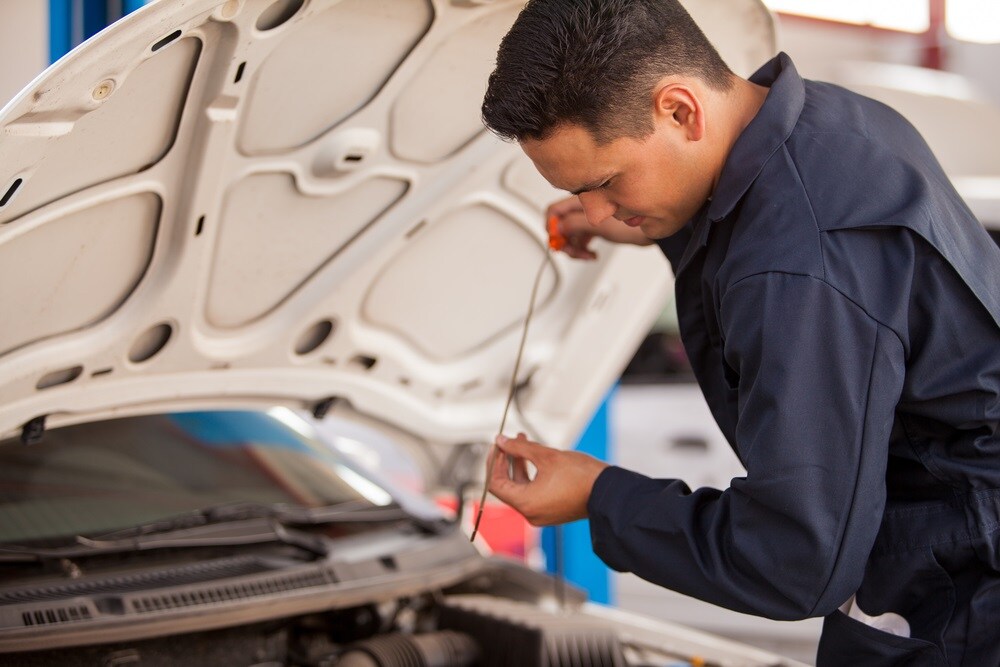 Why is that the case? Well, while your vehicle is carrying extra weight or operating in frigid or stifling weather, the engine needs to work extra hard to serve up the performance you need to move over the road with ease.
Because your automobile is working harder, it has to use more oil to keep every part lubricated and functioning properly. As a result, it's likely that your engine oil will get dirty more quickly. So, to counteract that, make sure to visit your service center for an oil replacement more frequently. 
Why Should I Get an Oil Change?
As one of the most critical parts of your vehicle, the engine requires lots of tender, loving care to help it perform effortlessly.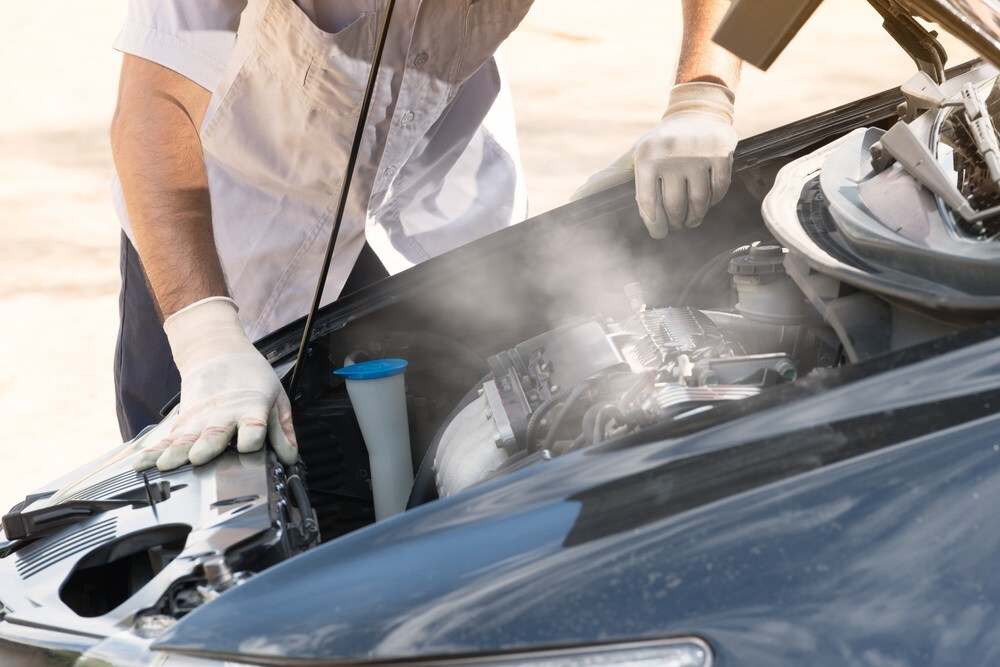 That's why refreshing your motor with some new oil about every 5,000 to 7,000 miles is essential to keeping it healthy for years to come. Let's take a look at some of the ways in which oil changes increase the longevity of your ride.
Improves Gas Mileage: Because clean oil allows your engine to work at its best, getting regular oil changes can boost your fuel efficiency. Without dirty oil and sludge preventing the motor from functioning properly, you'll improve your vehicle's ability to sip on gas.
Hinders Corrosion: You know all those miles you're racking up on the odometer? Well, while you're traversing those miles, dirt and debris is seeping under the hood and into the parts that make up your engine. To prevent that dust from corroding the interior of the motor, you'll want to get plenty of oil changes. That way, your mechanic can clean out any grime and equip your next drive with life-preserving engine oil.
Prevents Overheating: Without plenty of oil to keep things cool under the hood, the process of everyday driving can quickly result in excess heat due to friction. Luckily, avoiding that is as easy as scheduling routine oil replacements. By doing so, you'll sidestep any damage that could be caused by high engine temperatures.  Find an oil change near you to get started.
Schedule Your Oil Change Today!
Now that you know more about when and why to get an oil change, it's time for you to visit a trusted service facility. All you have to do is consult the oil replacement specialists at Montrose Mazda of Cleveland or schedule your appointment today!
From there, our skilled technicians will go above and beyond to ensure that your automobile stays as healthy as possible for the roads of Cleveland, Bedford, and Lorain.  Schedule your service appointment today!